A Nursing Story - Where my Nursing Journey Began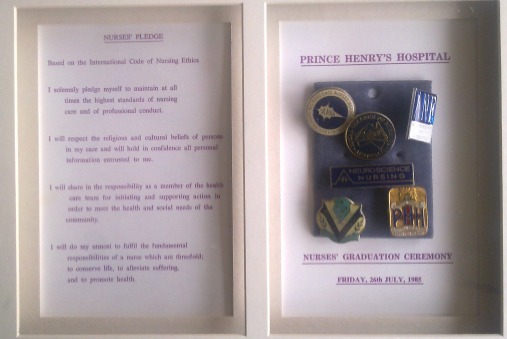 My Nursing Story Begins
I started my Nurse Training at Prince Henry's Hospital in 1982. All Nurse training was hospital-based then and it was mandatory to live in the Nurses Home at the hospital. This was a bit daunting at first moving in to a large multi-story building, in the centre of Melbourne City, with a whole lot of other people I had never met before!
But once everyone got to know each other, it was actually great fun! Much frivolity was had, it was not rare to often see furniture going up and down in lifts, sometimes thrown off balconies into the pool below! And many a rule was broken in the Nurses Home, broken curfews and boyfriends sneaking in were some of the more common offences!
Reminiscing About Prince Henry's Hospital
I would just like to spend a minute giving a short history of Prince Henry's Hospital, Melbourne.
In 1869 Prince Henry's Hospital was known as the Homeopathic Hospital and its original location was in Spring Street Melbourne. It was purely an out-patient dispensary of Homeopathic medicines.It was expanded and transformed into an in-patient hospital in 1877. A new site was granted and in 1890 the hospital moved to the St Kilda road location. It was re-named the Prince Henry's hospital in 1934 in honour of the royal visit of the Duke of Gloucester.At its peak Prince Henry's Hospital was a modest size Tertiary teaching hospital with around 330 beds and an extensive research division, Prince Henry's Institute of Medical Research, sprawling along side the hospital. The research division remains an internationally acclaimed research institute. In 1994 the hospital was closed and demolished, with patients and staff transferred to Monash Medical Centre.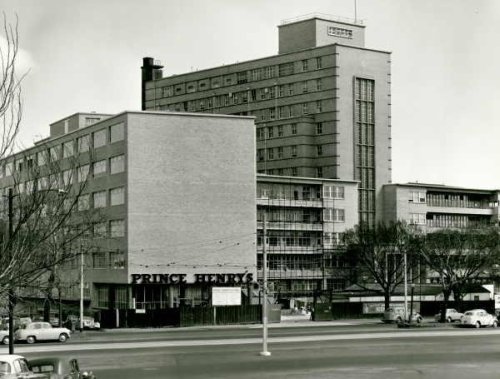 WOW! I found this photo of Prince Henrys Hospital, thanks to the State Library of Victoria. It was a bit before my time- check out the old cars!
My Nursing Career
My student nurse days were full of hard work, long hours, great new friendships, the highest of highs and the lowest of lows. Dealing with pain, suffering and tragedy brought the student nurses closer. We gathered our strength from each other by sharing stories, debriefing, crying –a lot- and laughing –a lot!
Stories From the Wards
One of the legendary stories from my student days was the time a student nurse was instructed by the senior nurse on the shift that a patient, who was on bed rest, was allowed to use the commode (toilet on wheels). Passer-bys could not help but notice the patients head sticking out over the top of the screens. The student nurse had put the commode onto the bed and then the patient on the commode!
I will also never forget a classic patient round I attended with the Orthopaedic Surgeons, not known for their sense of humour! As we journeyed through the ward and gathered instructions from the Surgeons, we came to a bed with a young gentleman who had fashioned a hood from a pillow case with wholes for his eyes. The Orthopaedic Surgeon carried on as if nothing was amiss! Later us nurses had a good laugh at both their expense!



Great Nursing Stories
Do you have a great Nursing Story? Share it!
See Other Nursing Stories
Click below to see contributions from other visitors to this page...

Speaking the Language!

I came to Australia from Scotland 17 years ago and I thought Australians spoke English until I was talking to a patient and telling them about my two wee …
My time working at Thursday Island and Bamaga Hospitals

I completed my General Nursing Certificate at Princess Alexandra Hospital (Brisbane)in November 1986. My first job as a Registered Nurse was at Thursday …
Return from Nursing Story to Travel Nurse Information Australia