Travel Nurse - Coming to Australia? This is MUST HAVE Information
If you are a nurse from overseas planning to be a travel nurse in beautiful Australia let my years of nursing experience in Australia ensure you get the right information. The topics covered here will include important information that will help you navigate the often confusing and complex processes involved in working as a nurse, like getting a license –or is it registration? or is it practising certificate? - even getting the terminology right!
Getting reliable, knowledgeable information can make all the difference. I have personally seen some nurses get incorrect or ill informed 'guidance'(and sometimes from paid professionals supposed to be 'helping' them) that I decided it was time to give back to the profession that has given me so much and give guidance and information that will help other nurses.
Importantly I have expertise in the area of regulation and registration processes for overseas nurses coming to Australia, (see the About Me on this page), this gives you the confidence to know that my knowledge is reliable and up to date.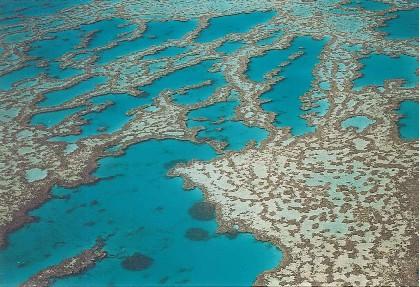 This is a photo I took of the Great Barrier Reef on one of my working holidays!
I have also worked and traveled in Australia extensively so can give first hand information on a wide range of nursing jobs and must see destinations(with some extra stories from friends who have traveled far and wide travel nursing too!)
Some information on the history of nursing in Australia is provided to help travel nurses understand the early beginnings of nursing as this has shaped and influenced the contemporary nursing profession as it is today. It is also important to understand how the health system has its foundations in the western medical model of healthcare.
I have included stories from real life nursing situations just because humor always makes things seem a little less intense, nursing humor always gets a laugh at my dinner parties! There is even a page where you can add your funny story to the website too!
There are so many beautiful places to go in Australia how do you choose where to go and where to start?
What is the perfect travel nurse destination in Australia!
I give detailed information on each state of Australia, its attractions, weather and of course work opportunities.
So read on, plan your Travel Nurse adventure in Australia and most importantly enjoy your nursing experience in Oz!


A Free Newsletter for Travel Nurses who want to keep up to date with what's going on in Australia
The Travel Nurse Blog will help you keep on top of all the changes and updates on Travel Nurse Information Australia. Subsribe HERE
Every Nurse has a story. My Nursing story started 30 years ago, a lot has changed since then and there is a lot to tell!
Stories of strength, courage, bravery and lifetime commitment are the foundation of the History of Nursing in Australia. Read about these amazing nurses
The stories of bravery from Australia's Boer War Nurses remain some of the most awe inspiring of our time. Read on for an inspirational journey back in time
Australian World War 1 Nurses - Read more stories of Australian Nurses at war and the courage and bravery they displayed to make us all proud!
Stories of nurses from war times abound with courage, determination and the Aussie spirit- none more so than Australias World War 2 Nurses!
The Australian Health Care is unique from any other in the world so if you are a Travel Nurse coming to work in Australia it is important to find out how it works -read here!
Nurse in Australia! There are many important things you need to know before you start ! I will try to provide the really important ones here so you can start your adventure DownUnder
Get an overview of how Nursing Education works in Australia NOW! The systems have undergone enormous changes over the last 30 years in Australia.
Get the Travel Nursing Job you want in Australia – handy tips for finding, applying and landing that perfect job for your Travel Nurse adventure!
A Resume Needs to Grab the Attention of an Employer Within 10 Seconds! Here's How to Make Sure it Does!
There Are So Many Australian Hospitals! How To Find The Right One For Your Travel Nurse Experience Is Made Easy Here!
Victoria , Australia is a State full of many wondrous things to see. If you are a Travel Nurse coming to Victoria you can find plenty of helpful information here!
New South Wales is so full of beauty and splendor it is hard to know what to see first. So if you are a nurse traveling to New South Wales this page is full of helpful information to get you started
Tasmania is a natural wonder with its rugged coastlines, scenic mountain trails and majestic inland waterways - it truly is nature at its best
Queensland, Australia is a State of beautiful beaches and magnificent landscapes. If you are a Travel Nurse coming to Queensland you can find plenty of helpful information here!
Travel Nurse Information Australia wants to hear from You! Do you have something to say then get in touch here!
A Guide For Travel Nurses looking for Mornington Peninsula Hospitals. This is a Comprehensive Directory of Hospitals in the Mornington Peninsula Region!
Would you like to share your knowledge about travel nurse? Great, find out how you can submit your story or tip here.