My favourite places on the Mornington Peninsula
The Mornington Peninsula is where I spent many of my years in Victoria. It is a spectacular and wondrous part of Victoria. Beginning at Frankston, and taking in Western Port Bay and Port Phillip Bay, the Mornington Peninsula is a mixture of stunning beaches and coast line to luscious forest covered hills.
But beware some of the beaches on Victoria's coast are the most dangerous in the world. The surf beaches can be rough and contain very strong currents and are mostly not covered by lifeguards.
Please don't be put off though as the beaches are also some of the best I have seen in my travels world wide.
Port Phillip Bay
One of my favourite beaches on Port Phillip Bay side is Rye Bay beach- it is covered with fine soft sand and the water is calm and perfect for those of us who are not great swimmers, it is a great family beach. Mornington 'Mothers Beach is also a great bay beach, also renowned for the historical archeological finds made there.
Surf Beaches
Sorrento Ocean Beach can be very rough but it has a man made rock pool which is great for cooling off during the hot Victorian summer months.
Western Port
Along Western Port Bay side I love Balnarring Beach, it is a perfect bay beach and often not as crowded during hot days as Port Phillip Bay side. Hasting foreshore has a quaint jetty where you can still by fresh fish straight from the boat and a huge family park with playground, swimming pool and acres of grass and walking tracks.Flinders also boasts a lovely beach with a long jetty for cool afternoon strolls. There are also some stunning views from the cliffs above the beach.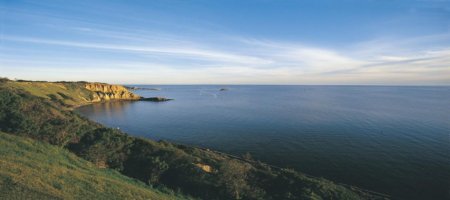 Cape Schanck and Portsea
For sightseeing value you cannot miss Cape Schanck it is a spectacular coastal reserve with views along the walking tracks to die for. But beware the walks do require a level of fitness as they are steep.For a historical trip back in time head down to Portsea and take a tour through Point Nepean Park to the old Quarantine Station and Army barracks. The little tourist train takes visitors right to the point of Point Nepean park where guns and cannons were placed in war times to deter enemy ships entering Port Phillip Bay. There is also a cemetery which holds passengers from early settlers ships who died in transit or whist in Quarantine.
You might get a glimpse of some of the huge mansions occupied by the rich and famous along the shore.
Not a beach person?
Don't worry - if the beach is not your thing or the notorious Victorian weather keeps you off the beach you can set off to discover the many boutiques and antiques shops around the Peninsula. If you are an antique or shabby chic enthusiast I would suggest one weekend you head to Tyabb and check out the Tyabb Packing Stores and other quaint shops in the township.
Even better head to Mornington to sample some of the many fine eateries there. If you are there in October a must see is the Mornington Main Street Food and Wine Festival.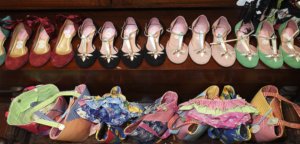 Ah the wineries!
The Mornington Peninsula and the hills in between are covered with award winning wineries that cannot be missed. I strongly recommend one of the chauffeured tours, as the area to cover is not huge so you can take in a lot in one day, and you can partake in the free wine tasting available at most cellar doors!
You should think about booking into one of the many fascinating Bed and Breakfast accommodations in Red Hill and surrounds
I truly hope you visit the Mornington Peninsula and enjoy it as much as I do!


---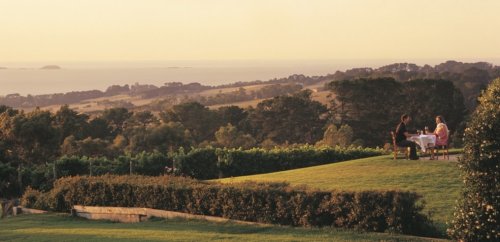 ---
Return from Mornington Peninsula to Victoria

Go to Travel Nurse Information Home Page